About dulico
General information
Dulico is a pioneer in the technology of producing brass strip and mechanical processing of metal parts with high quality.
Company name: MANUFACTURING & TRADING DULICO COMPANY LIMITED
Founded: 1991
Representative: Mr. Nguyen Trong Duy
Factory investment: 5,000,000 USD
Company capital: 2.100.000 USD
Area: 8,000 m²
Employee: 120 people ( Aug 2022 )
Certificates: ISO 9001:2015 & ISO 14001:2015 & ISO 45000
Headquarter & Factory 1: Lot A2, CN 7, Tu Liem Industrial Cluster, Nam Tu Liem, Hanoi, Vietnam
Factory 2: Lot 37, Quang Minh Industrial Park, Me Linh, Hanoi, Vietnam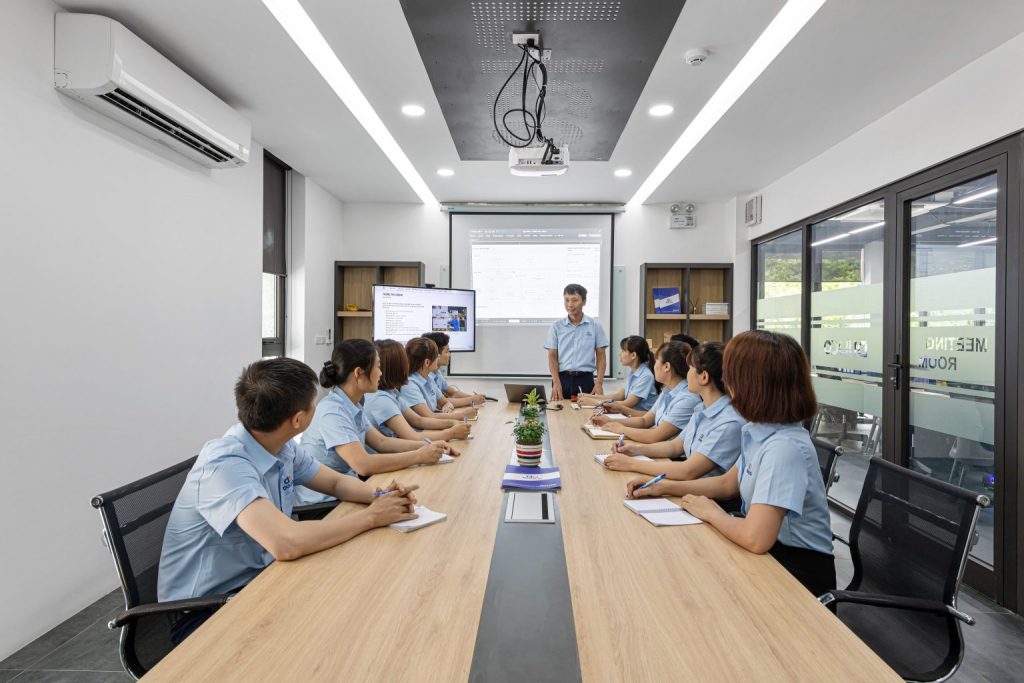 Vision
Dulico desires to become the leader in Viet Nam of producing copper alloy materials and OEM products.
Philosophy
We build up a solid team of wholeheartedly, responsibly and highly disciplined people and a working environment which focuses on fairness, friendliness and everyone has space to grow and develop himself.
Mission Provide high qualified copper alloy materials and mechanical parts Improve the ability of automation for customers Contribute in localizing copper materials
Core values
Mind: Working wholeheartedly, responsibly.
Mind: Keeping the desire to learn and improve.
Discipline: High discipline, professional working style.
Saving: Using resources sparingly, minimizing waste for society.
Humanity: Love and help each other at work.